Alrighty. Ready to see what I did with my first try out the gate with chalk paint?
Meet Little Skinny after her makeover!
Excuse the lint! I was in such a rush to capture the light for the photo that I didn't even notice it.
Amazing! She went from country bumpkin to glamour lady. See what she looked like before when I found her all alone in the thrift store?
Looking a little blah.
Decided to take a few more "Before" pictures after I'd started on the top. Oops!
Doesn't it she look SOOOO much better?! She was slathered in Annie Sloan's Graphite outside and Paris Gray Chalk Paint on the inside of the drawers. Then she got a solid wax job in leftover Minwax clear. The outside was lightly brushed with Annie Sloan's Dark Wax to deepen the color. Trim detail was added to the drawers. I simply bought three 8' pieces of detail moulding at Lowe's for about $3.50 each, painted them Paris Gray, cut with a miter box and then Liquid Nailed them to the drawer fronts. A little silver Rub-n-Buff on the pulls and wha-la! What cha' think?
The Graphite paint is actually a dark gray...not black as I thought, but I still love it.
I got ready to do my little "After" photo shoot and decided I didn't like it staged. I love the clean lines of this piece now. It sure would look purdy sittin' in my foyer, but it'll go to the booth because I really need a new camera and computer more than a little dresser to smile at now and then.
Like the insides painted Paris Gray? It's a gorgeous blue gray.
Now, about that chalk paint. Like I said before, it ROCKS! Here's my full take on it:
Pros:
No sanding or priming needed!
Provided you don't go too thick, the brush strokes dissolve into a nice flat finish.
Paint is super creamy and thick. I can be watered down to get a thinner version.
Easy soap and water clean up.
Cons:
It did take two coats in order to keep from having the dresser show through for a clean look like this, but I didn't put them on too thick as I didn't want brush strokes. If you went thick, that probably not be the case. If you are going for rustic, definitely only need one.
Does have fumes, although not too bad.
Pricey and has to be ordered most of the time as stockists are few and far between right now, here in the U.S.
Will I continue to use it? Yes, but it has it's place. If you're going for a distressed look or have a piece in good shape, it's your ticket to make the job twice as fast and easy.
The absolute best characteristic of this paint is the time saving factor of no sanding or priming and that it can go over just about any surface and stick!
(Should I say that again, just for emphasis?)
When you consider that you don't have to buy primer, the price isn't so bad. You're really not paying much more than you would if you had to buy primer as well. My biggest disappointment was that there were fumes. I was really hoping it would be more like milk paint in that regard, but they weren't bad enough to make me not use it again.
In my opinion, this is best suited for an aged, layered or distressed look. If you are aiming for clean lined and more modern I'd probably save the money and use latex or oil...especially if you have to repair and prime anyway. I say that a little tongue in cheek because if latex is used, be very careful how you prep and finish in order for it to stick properly...especially on drawers!
Well, there you go. My take on Annie Sloan's Chalk Paint and my first use of it. I've already got the second piece set up to go so it'll make it's appearance in blog land next week if all goes well!
p.s. Can I just tell you how hard it is to type a complete thought around here at night (or anytime during the day for that matter?!). Please bear with any incomplete sentences or misspelled words. I must get interrupted 10 million times while typing. UGH!
Linking up to: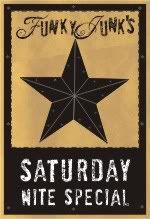 http://betweennapsontheporch.blogspot.com/2011/08/miracle-makeover-for-charlie-grady.html